Earlier this year I ordered a painted up army of Cossacks from the court painter over at Wargamer.pl. I had seen his work on some kickstarter armies and was confident he would provide me with a solid tabletop standard using painting techniques that I liked.
In total the army can be maxed out at around 20 points and includes: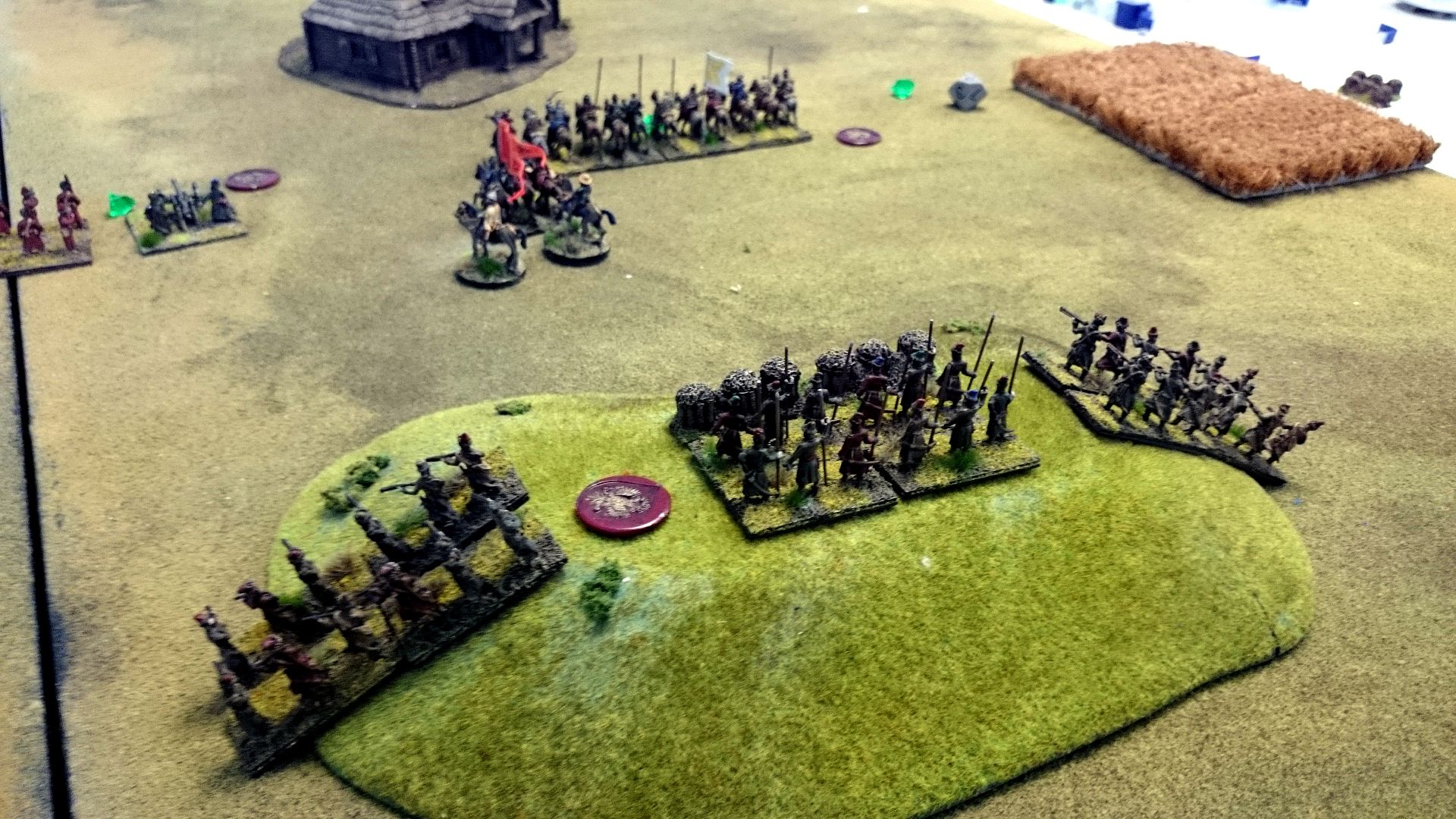 Colonel
Esaeul
8 wagons (4 with artillery)
6 mounted cossacks
18 Moloitsy
12 Registered Moloitsy
14 Cossack Rabble
2 Scouts
2 Plastuny
In other words, enough models to field the troops as an Allied regiment for my Polish-Lithuanian army as well as a variety of "builds" at skirmish level. So last weekend I brought a 15 point and Johan provided a 9 point Muscovite Border Dragoons who ended up with "Delay the enemy" on their scenario roll.
This is a scenario with two hills, and the objective for the defender is to prevent his opponent from capturing the hills as well as prevent him from moving any troops off the opposite table edge. The attacker needs to capture the hills and also attempt to move as many troops off the table as possible.
Playing a Cossack army I could pretty much forget about capturing the far away hill - and I had only my Plastuny to make a Flanking maneuver and to bring off the table. Everything else was a solid mass of slow moving infantry and war wagons.