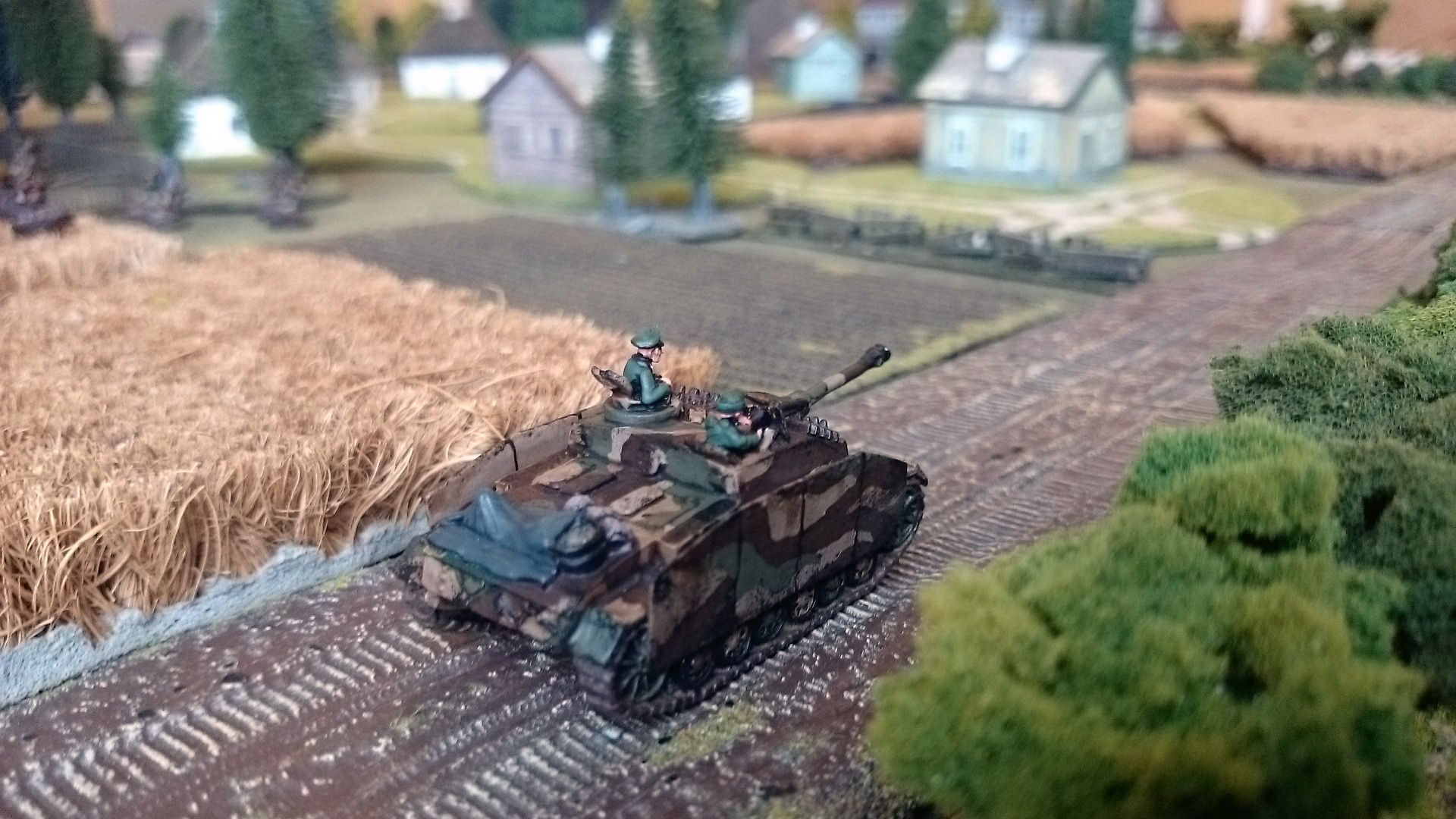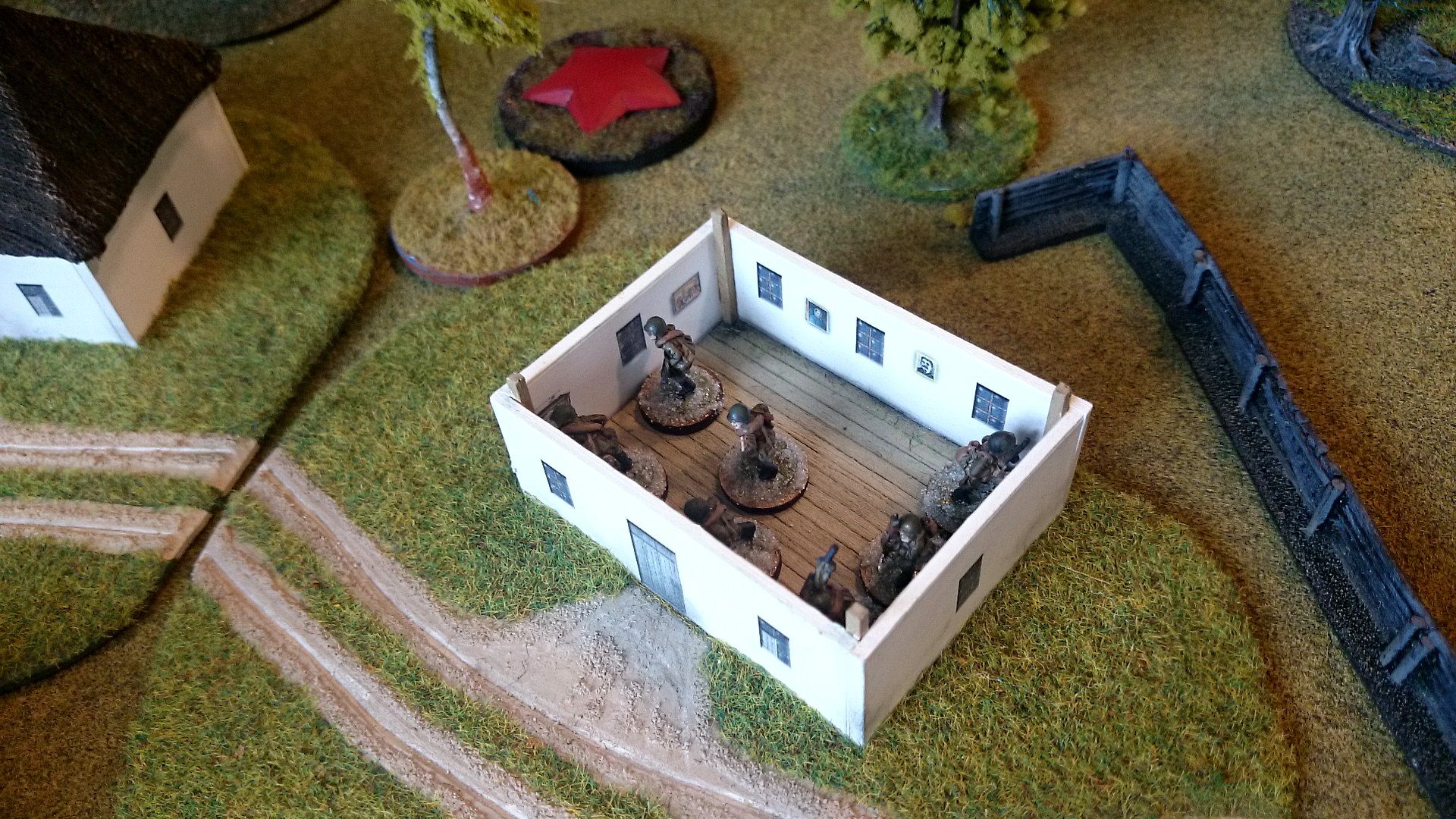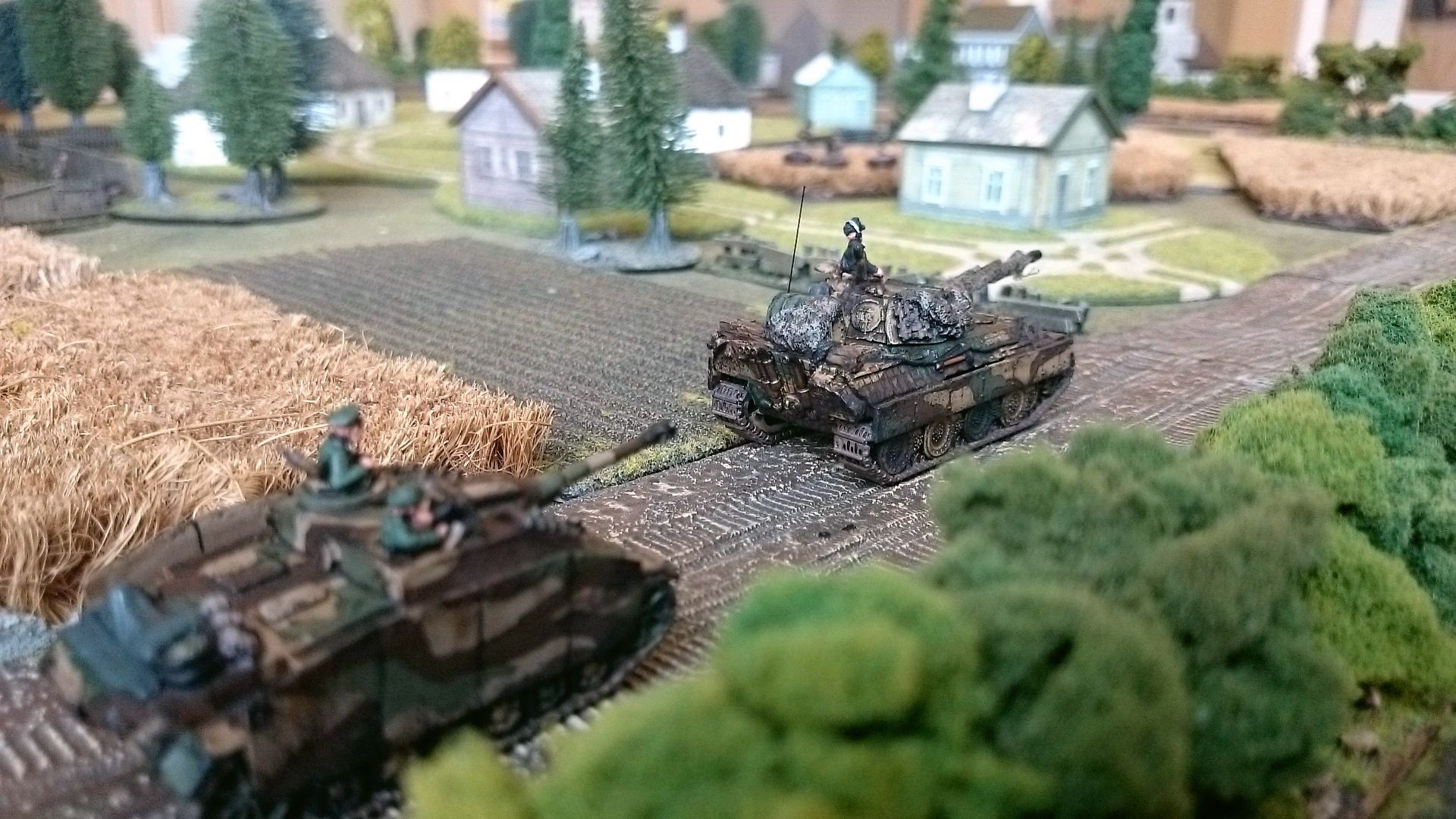 In our last game of Chain of Command, Johan and I decided to try out the advanced vehicle rules. That is, fielding multiple vehicles and designating one of them a senior commander who can control several vehicles with his command initiatives.
As such we ignored the regular "support option" restrictions, and fielded the following forces:


Germans:

Panzergrenadier platoon (regular) Force Morale 10
1x Panger G (Senior officer, troop commander)
1x StuG G with schürzen
1x Stug G
1x PzIII Lwith schürzen
1x
SdKfz 234/2 Puma
Soviets:

Tank rider platoon (regular) Force Morale 10
1x KV1 (Senior officer, troop commander)
1x T-34 Obr1942/43
1x T-34/85
2x SU76
1x 57mm ZiS2 AT gun
1x 45mm L66 AT gun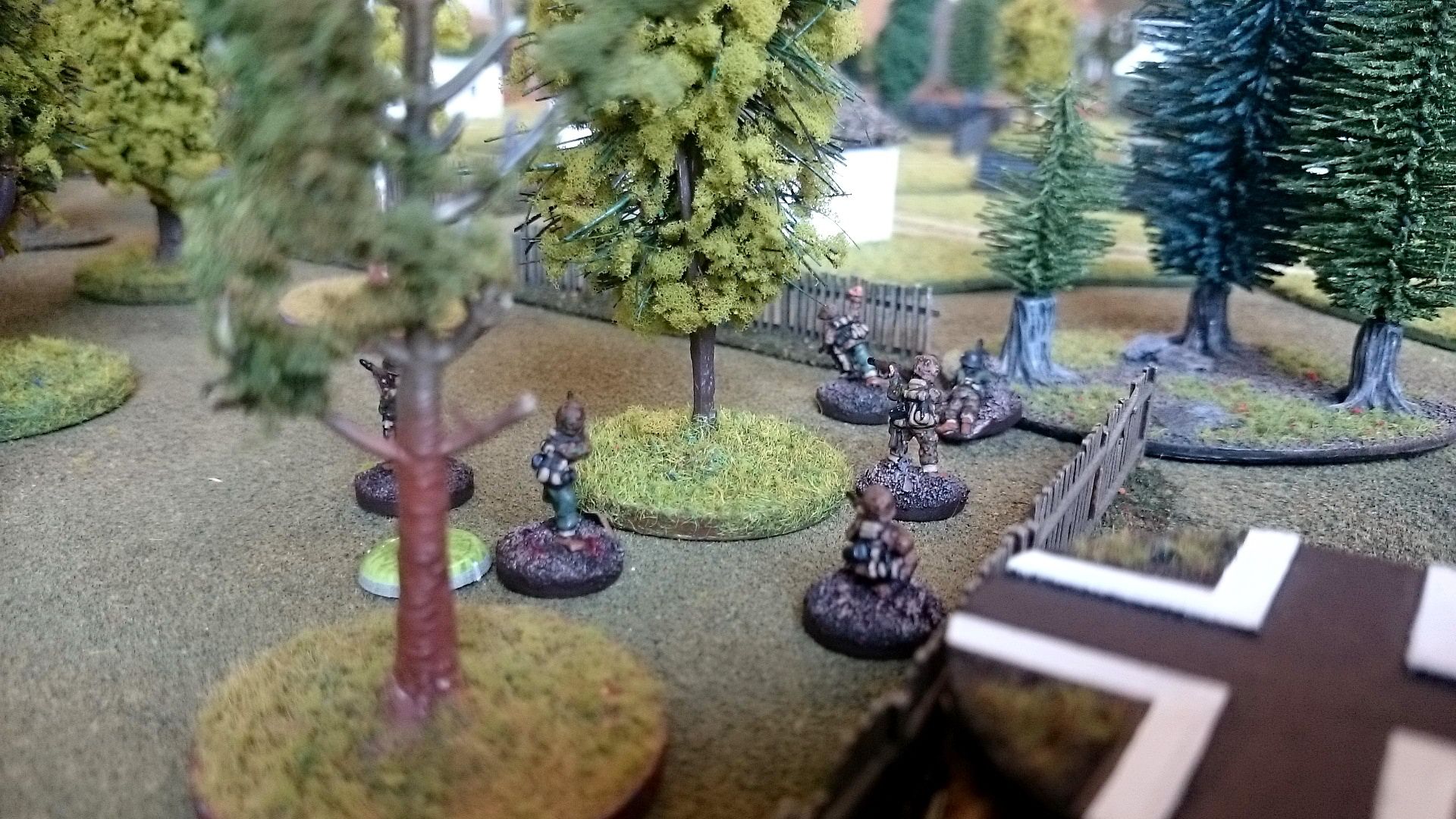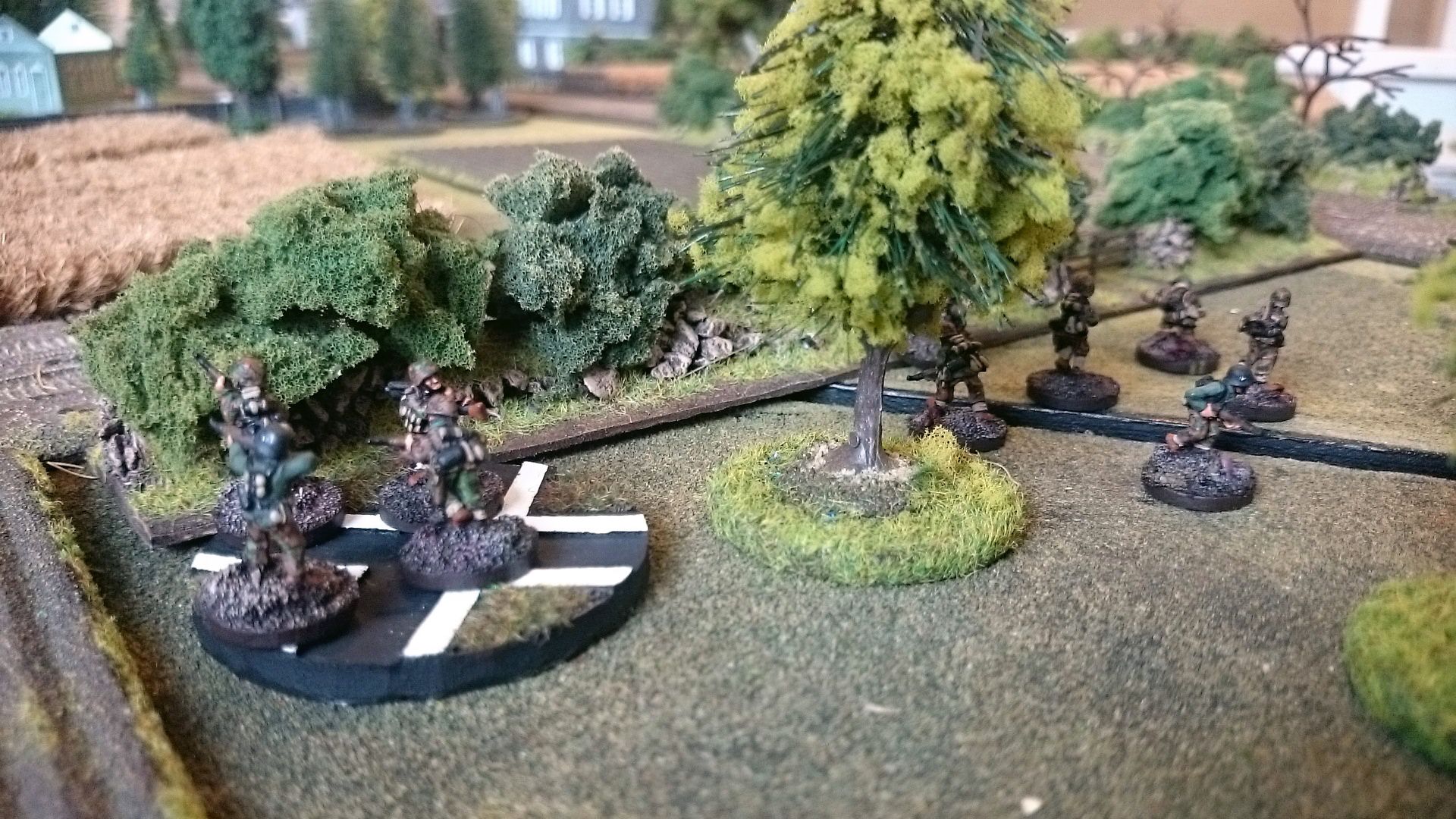 The table was heavy with terrain,  the center made up of a eastern front type village, and the right flank the outskirts of a town. The scenario played was "Attack on an objective", which was the city outskirt held by the Soviet side.
German forces entered the table west of the village, while the Soviets were deploying inside the village and the city outskirt. 
German infantry deployed west and south of the village, but waited for tank support before proceeding towards the enemy, By that time the Soviet side had deployed two squads flanked by the ZiS2 AT gun in the village, making it quite difficult to approach it. The Germans split up in smaller teams and attempted their attack, supported by tanks. Ambushing Soviet infantry fired from the buildings and stalled the German infantry while the AT gun hit the advancing StuG square in the frontal armor which caused it to go stop dead in its tracks, the Junior commander being wounded and the driver panic!